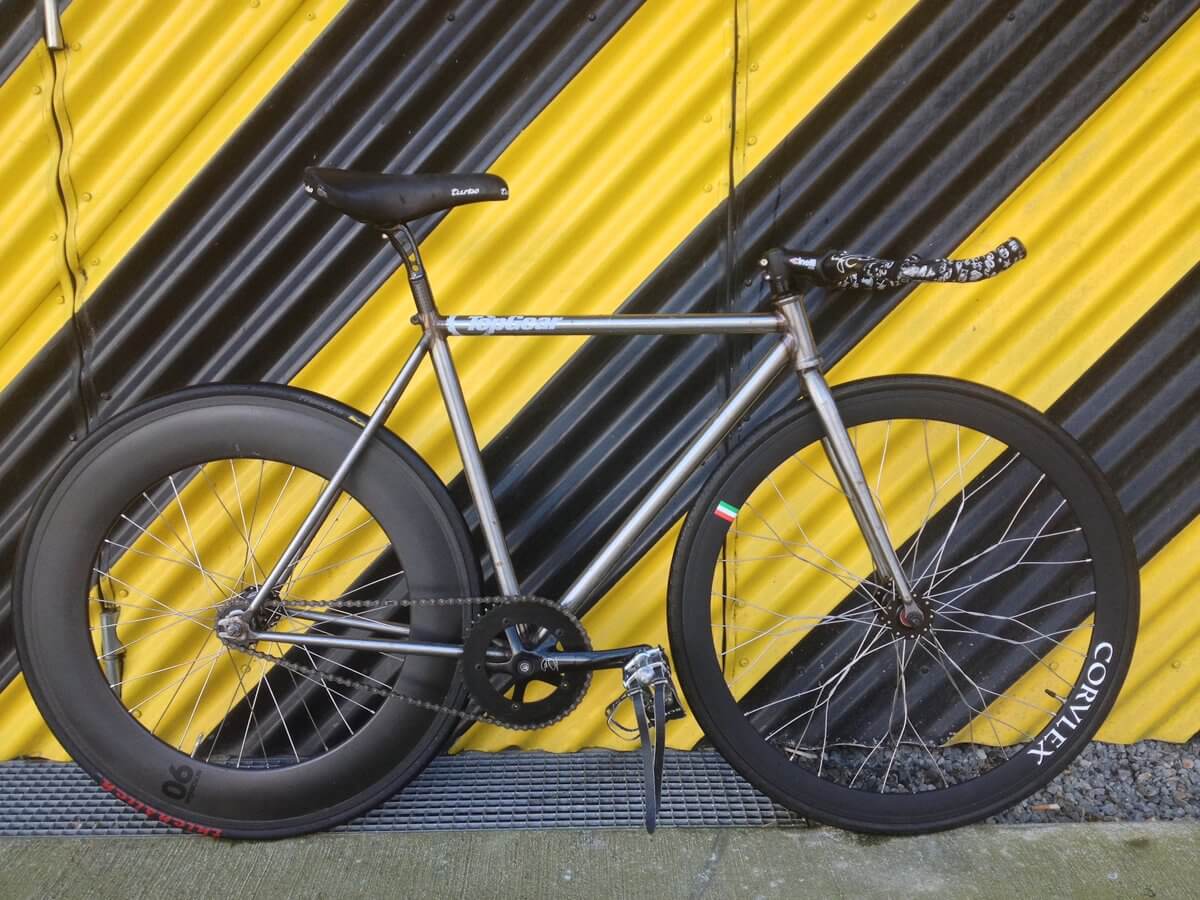 Ezco, our french distributor sent us these photos today. As the bike looked good, we wanted to know more about its owner. Let us introduce Harold Viguier, from Nantes, France.

When did you buy the bike?
HV: I bought that complete S-Express bike in January 2014 from Urban Cycle, in my city, Nantes. The key point was the frame size. I wanted a 49cm frame even if the 52cm would have been fine. 49cm size is hard to find.

Why a Focale 44 bike rather than anything else?
HV: I've been advised by Fred from Urban Cycle. He told me Focale 44 was good at product design and availability. Also he said Focale 44 makes strong bikes and parts.

What do people say when they see your bike?
HV: What people love (and me too) is that raw clear coating finish with visible welds. I am completely satisfied and have recommended the same bike to my best friend who has been riding one for 10 months.
Harold's bike:

Frame: Focale 44 S-Express, size 49cm
Fork: Focale 44 S-Express
Headset: Focale 44
Stem: Cinelli
Bar: Cinelli Mash
Crank: Focale 44
Pedals: MKS
Straps: Soma
Front wheel: Corvlex
Rear wheel: BLB Notorious 90 + Miche Primato
Seat: Selle Italia Turbo
Seat post: Miche Supertype